NEWS
HOME > About us > NEWS > Heartwarming Winter Concert
2017/12/21
Heartwarming Winter Concert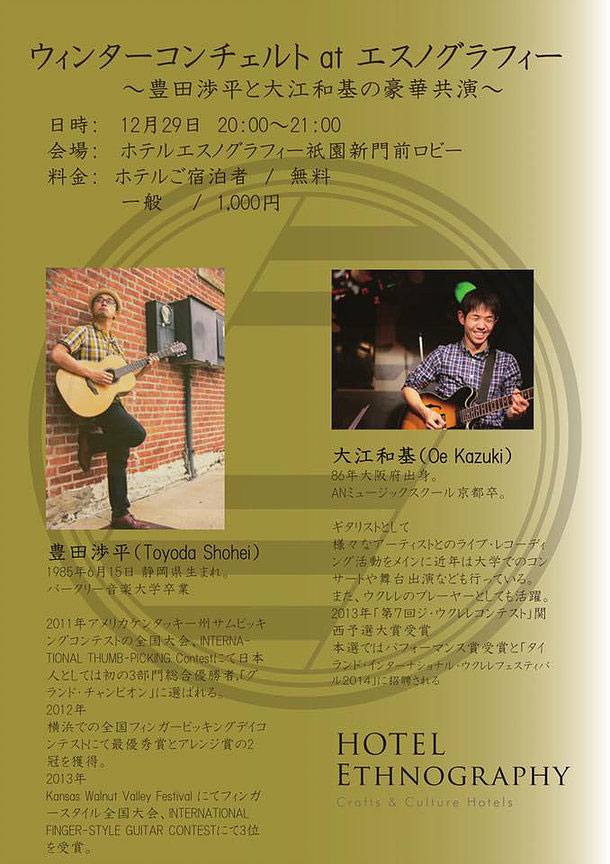 素晴らしいギタリストとボーカリストによるミニコンサートを開催します。寒い冬の中、音楽でほっこりしてください。
Two wonderful guitarists and vocalists are going to present beautiful music for us. Please enjoy the heartwarming time!

This event will take place on December 29th in the evening, between 20:00 and 21:00 at our Hotel Ethnography Shinmonzen.

Entry for the Hotel Guests is free of charge.
Everyone else is also welcome!
Entry fee is only 1000 Yen per person!

See you all there!
Back yo Top