NEWS
HOME > About us > NEWS > Lets laugh together!
2017/11/06
Lets laugh together!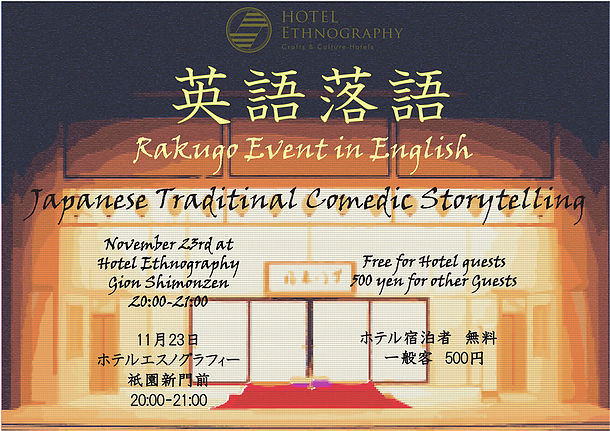 Following the great success of our previous English-Rakugo event last month we have another one planned soon!

English Rakugo Event at Boutique Hotel Ethnography Gion Shinmonzen.
November 23rd 20:00 - 21:00 The event is Free for the Hotel Guests, 500 Yen entry for other guests.

Come and join us for some great time together!
Back to Top