NEWS
HOME > About us > NEWS > An evening to enjoy Japans fall flavors
2017/10/20
An evening to enjoy Japans fall flavors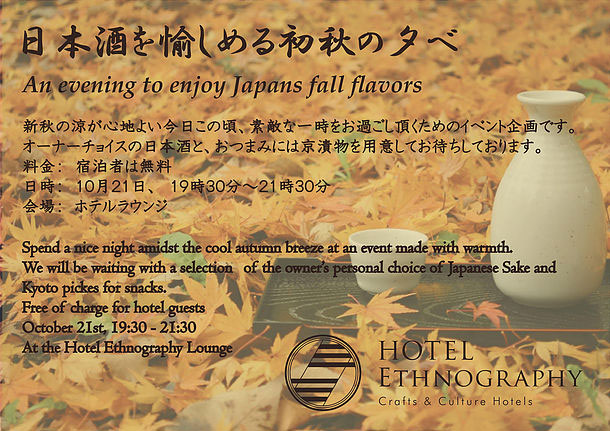 An evening to enjoy Japans Autumn flavors.
Spend a nice night amidst the cool Autumn breeze at an event made with warmth.
We will be waiting with the owner's choice of Japanese Sake and Kyoto pickles for snacks.
Free of charge.

October 21st at 19:30 - 21:30
At the Hotel Ethnography Shinmonzen lobby.
Back to Top